Social media has become an essential part of the modern marketing landscape, and for good reason. With millions of users worldwide, social media platforms provide businesses with an unprecedented opportunity to connect with their customers and promote their brand. For local businesses, in particular, social media marketing can be a game-changer, providing a cost-effective way to increase visibility, engage with customers, and drive sales. In this post, we'll explore the impact of social media marketing on local businesses and the role that it can play in helping them succeed in today's competitive marketplace.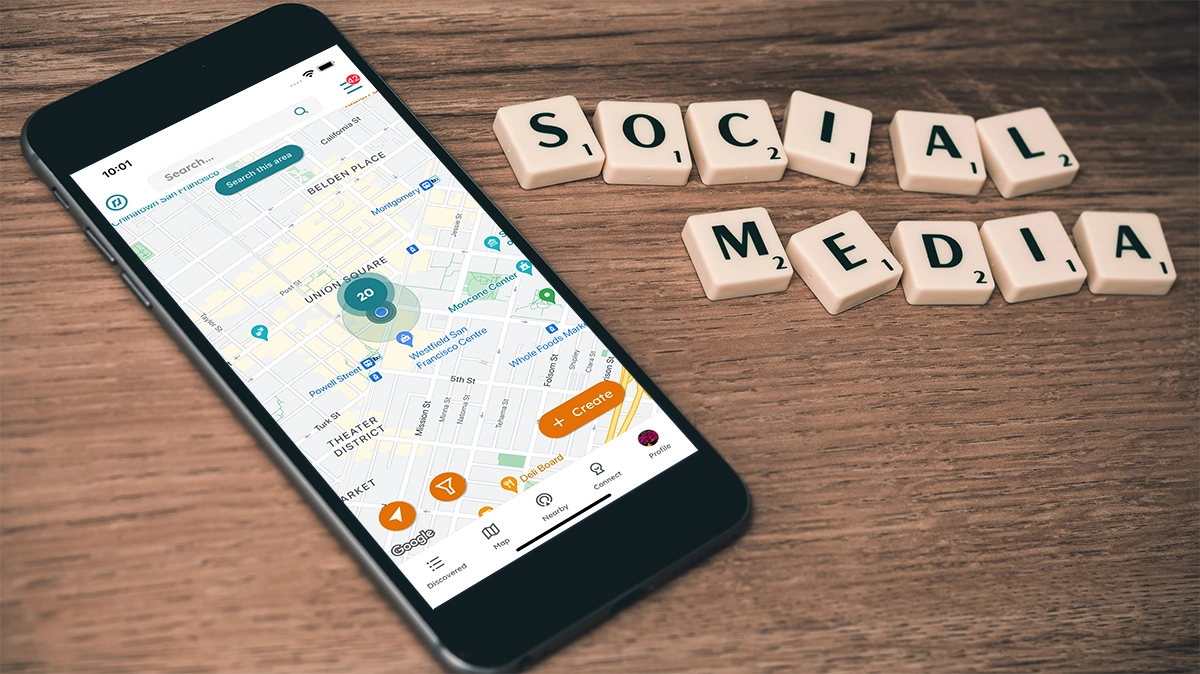 Social Media Usage Statistics
Before diving into the specifics of social media marketing for local businesses, let's take a look at some key statistics that highlight the widespread use and influence of social media on our lives:
The average user has accounts on more than 8 social media platforms.
Users spend an average of 2 hours and 29 minutes on social media every day.
99% of users access social media via mobile devices.
43% of social media users access social networks for work purposes.
43% of people use social media to research things to buy.
These statistics underscore the pervasive role of social media in our lives and the vast potential of social media marketing for businesses seeking to connect with their customers.
The Impact of Social Media Marketing on Local Businesses
So, what does this mean for local businesses? How can social media marketing help them grow and succeed in today's marketplace? Let's explore some of the key benefits of social media marketing for local businesses:
Increased Visibility and Brand Awareness
With millions of active users on social media platforms, local businesses can use social media to increase their visibility and reach a wider audience. By creating a social media presence and regularly sharing engaging content, local businesses can promote their brand, products, and services, as well as share news and updates with their customers. This increased visibility can lead to greater brand awareness and more opportunities for growth.
Targeted Advertising
One of the biggest advantages of social media marketing for local businesses is the ability to create targeted advertising campaigns. Social media platforms have advanced targeting capabilities, which allow businesses to reach specific audiences based on demographics, interests, and behaviors. This means that local businesses can create ads that are more likely to be seen by potential customers who are likely to be interested in their products or services. Targeted advertising can be particularly effective for local businesses that want to reach customers in their specific geographic area.
Improved Customer Engagement
Social media marketing provides local businesses with an opportunity to engage with their customers and build relationships. By using social media platforms to respond to comments and messages, businesses can show that they care about their customers and are committed to providing excellent customer service. This type of engagement can also help businesses to gain valuable feedback and insights into their customers' needs and preferences, which can be used to improve their products and services.
Cost-Effective Marketing
Social media marketing can be an affordable and cost-effective way for local businesses to reach new customers and promote their brand. While traditional marketing methods such as TV, radio, and print advertising can be expensive, social media marketing can be done at a relatively low cost. In many cases, local businesses can create and manage their own social media accounts, which can save them money on marketing expenses.
How to Get Started with Social Media Marketing for Your Local Business
Now that we've explored the benefits of social media marketing for local businesses, let's take a look at some tips for getting started:



Identify your goals: The first step in developing a successful social media marketing strategy is to identify your goals. What do you hope to achieve through social media marketing? Do you want to increase brand awareness, generate leads, or improve customer engagement? Defining your goals will help you create a targeted strategy that aligns with your business objectives.
Choose the right platforms

: Not all social media platforms are created equal. Each platform has its own strengths and weaknesses, and businesses should choose the platforms that best align with their goals and target audience. For example, Instagram may be ideal for a business that relies on visual content, while LinkedIn may be more suitable for B2B businesses.

Create high-quality content

: Social media platforms are highly competitive, and businesses must create content that stands out from the crowd. To engage your target audience, your content should be visually appealing, informative, and relevant. Consider using a mix of formats, such as photos, videos, and infographics, to keep your audience engaged.

Engage with your audience

: Social media is a two-way conversation, and businesses must actively engage with their audience to build relationships and improve customer satisfaction. Respond promptly to comments and messages, and use social media to provide valuable information and support to your customers.

Monitor your results

: To determine the success of your social media marketing strategy, it is essential to monitor your results. Use analytics tools to track metrics such as engagement, reach, and conversions, and adjust your strategy as needed to achieve your goals.
By following these tips, local businesses can develop a social media marketing strategy that helps them achieve their goals and succeed in today's competitive marketplace.
Final Thoughts on Local Marketing
As we have seen, social media marketing provides local businesses with numerous benefits, including increased visibility and brand awareness, targeted advertising, improved customer engagement, and cost-effective marketing. By developing a social media marketing strategy and using it effectively, local businesses can take advantage of these benefits and reach their full potential.
However, it is important to keep in mind that social media marketing is not a one-size-fits-all solution. Each business is unique, and it is essential to develop a strategy that is tailored to its specific needs and goals. Local businesses should take the time to research their target audience and determine which social media platforms are most effective in reaching them.
Furthermore, businesses should be prepared to invest time and resources into their social media marketing efforts. Simply creating social media accounts is not enough; businesses must actively engage with their customers and produce high-quality content that is relevant and engaging.