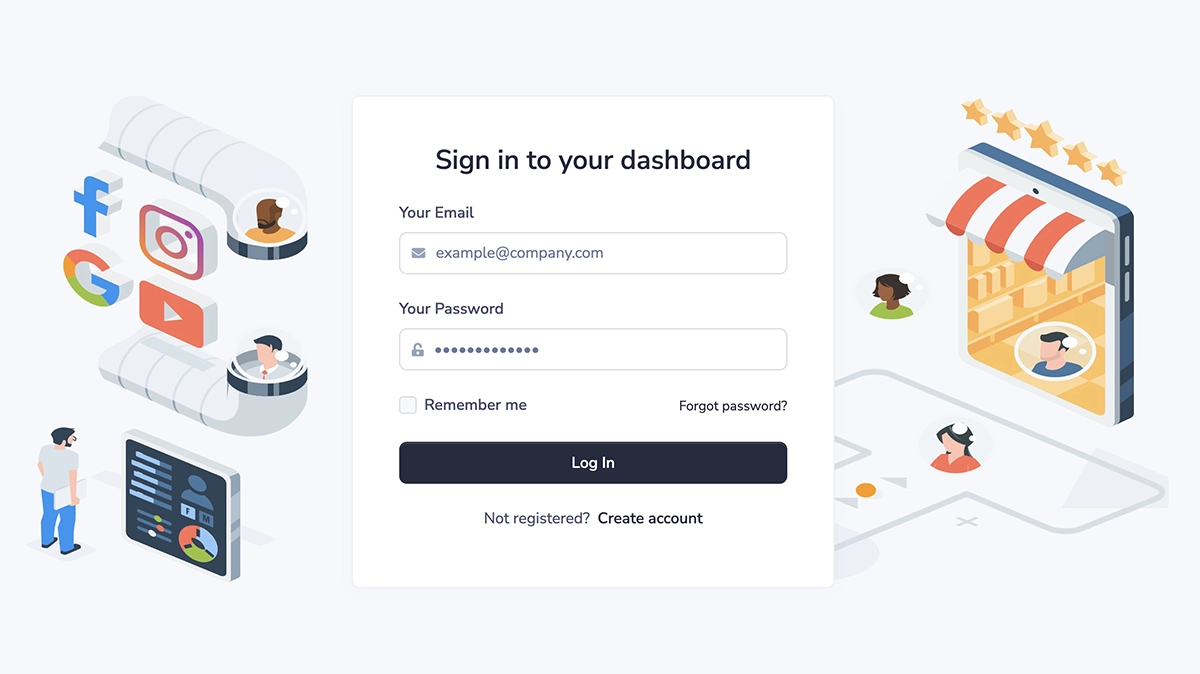 Location marketing and geofence marketing are an ever-evolving landscape, and staying ahead of the curve and offering comprehensive solutions to clients is crucial for any marketing agency or freelancer. The concept of white label marketing has emerged as a powerful strategy that empowers businesses to expand their offerings, increase revenue, and maintain quality without the overheads or risks of traditional expansion. In this blog post, we will delve into the world of white label location marketing, exploring its benefits and uncovering the untapped potential it holds for marketing professionals.
What is White Label Marketing?
Before we dive into the opportunities it presents, let's grasp the core concept of white label marketing. White label marketing involves utilizing another company's products or services under your own brand. Imagine a scenario where a marketing agency specializes in content creation but lacks the expertise in website design. By partnering with a white label provider, they can seamlessly offer website design services to their clients without having to hire new staff or invest in extensive training. The white label provider's services are branded as their own, ensuring a consistent client experience.
The Advantages of White Label Location Marketing
1. Expand Your Offerings Without the Overhead
White label location marketing allows marketing professionals to offer a diverse range of location-based services, such as geo-targeted advertising, local SEO optimization, and location-specific content, without the need to build an entire in-house team or develop specialized skills. For instance, if your agency excels in content creation but lacks the resources to provide effective local SEO, a white label location marketing solution can seamlessly bridge this gap. Your agency can present a comprehensive suite of services to clients, all under your brand, elevating your value proposition.
2. Scale Your Agency Faster
Scaling an agency is a challenging endeavor that requires time, effort, and financial investment. White label solutions provide a shortcut to scaling. Instead of spending significant resources on building an internal team, you can leverage the expertise of white label providers to rapidly expand your service offerings. This accelerated growth not only enhances your agency's reputation but also enables you to manage more clients simultaneously, ultimately boosting your revenue potential.
3. Maintain Quality While Growing
A common concern when expanding a business is the potential dip in service quality. White label location marketing dispels this concern. By collaborating with specialized experts in location-based marketing strategies, your agency ensures that the quality of work remains consistent, regardless of the number of clients you serve. These experts are dedicated to their craft, allowing you to maintain a high standard of service even as your client base grows.
4. Dynamic Branding in a Changing Landscape
The digital marketing landscape is known for its rapid shifts and evolving trends. What's in demand today might be obsolete tomorrow. White label location marketing offers the flexibility to adapt to these changes swiftly. If there's a sudden surge in demand for location-based social media campaigns, you can readily tap into your white label partner's resources. This adaptability positions your agency to stay relevant and competitive in an ever-changing environment.
5. Competitive Pricing Leads to Better Margins
Balancing competitive pricing for clients while maintaining healthy profit margins for your agency is a delicate act. White label location marketing can help strike this balance. By securing services at wholesale or discounted rates from your white label partner, you have the flexibility to mark up prices for your clients. This approach ensures competitive pricing without compromising your agency's financial stability, driving better margins and profitability.
6. Focus on Your Core Strengths
Every marketing agency or freelancer has a unique strength that sets them apart. White label location marketing allows you to capitalize on your core competencies while outsourcing other tasks to experts. This strategic allocation of resources ensures that you deliver top-notch services in your area of expertise, building a strong brand reputation and fostering client trust.
7. Seamless Client Experience
The seamlessness of white label services is a remarkable advantage. The final product is branded under your agency, creating a consistent and professional client experience. Clients won't discern the difference between work done in-house and that outsourced, ensuring a cohesive brand identity and satisfied clientele.
8. Risk Management
Traditional expansion often comes with inherent risks, whether related to hiring new staff or adopting new software. White label location marketing mitigates these risks. By partnering with established white label providers, you're tapping into proven expertise and tools, minimizing uncertainties. This risk-averse approach enables your agency to offer premium services with confidence.
Introducing Therr for Business: Your Dynamic Branding, Location Marketing Partner
At the forefront of this revolutionary approach to scaling marketing services is Therr for Business, a pioneering white label dashboard for location marketing and single-origin marketing. Therr empowers marketing freelancers and agency professionals to harness the power of location-based marketing without the complexities of building and managing a dedicated in-house team.
With Therr for Business, you can:
Expand Your Offerings: Seamlessly provide location-based marketing services to clients, enhancing your agency's value proposition.

Scale Your Agency: Accelerate growth by accessing a suite of expert services, enabling you to cater to more clients and boost revenue potential.

Maintain Quality: Ensure consistent quality as you grow, relying on specialized experts in location-based marketing strategies.

Adapt to Trends: Stay agile in a dynamic landscape and on social media by leveraging Therr's resources to meet evolving client demands.

Boost Margins: Enjoy competitive pricing and better profit margins by tapping into Therr's white label solutions.

Focus on Excellence: Concentrate on your core strengths while leaving specialized tasks to Therr's seasoned professionals.

Enhance Client Experience: Offer a cohesive and seamless experience to clients through Therr's white label services.

Mitigate Risks: Minimize uncertainties with Therr's proven expertise and tools, ensuring confident service delivery.

Integrate Broadly: Benefit from instant integrations with various social media and ad marketing platforms including: Facebook Ads, Instagram Ads, Google Ads, and more
Wrapping Up
In the race to provide unparalleled marketing solutions, every advantage counts. White label location marketing stands as a powerful strategy that enables marketing freelancers and agencies to expand offerings, scale operations, and maintain excellence. Therr for Business emerges as a game-changing white label dashboard, revolutionizing the way marketing professionals approach location-based marketing. By embracing this innovative approach, you position your agency for growth, relevance, and success in an ever-evolving digital world.